High Standard Threading Machine Factory Supply
1, threading machine descriptions

The main body of hydraulic nut bolt making thread rolling machine consist of rotating box, fixed spindle seat, active spindle seat, hydraulic system and electrical parts and other components, fixed spindle spindle seat is mainly used for install of rolling wheel and adjust rolling wheel teeth. The fixed spindle seat and the movable spindle seat are mainly used for the installation of the rolling wheel and the rolling wheel.
The two main axes of the machine are synchronized and rotated in the same direction. The right spindle is driven in the horizontal direction by the rolling force. The two rollers are rolled to make the required thread and other shapes.
The two spindle center of the machine is adjusted to the center of the two main axis adjustment, that is, when the workpiece is rolling in the center of the machine, rolling the workpiece and through the machine more aspects. Spindle axis on the table angle can be adjusted between ± 3 °, rolling the workpiece per axis of the axial feed according to the parameters of the workpiece and the mechanical properties of the workpiece to determine. The hydraulic system is the feed power of the machine, which mainly makes the active spindle seat for feeding and retraction movement.
2, threading machine specifications:
| | |
| --- | --- |
| Maximum rolling pressure | 200Kn |
| Main axis (Obliquity) | ±5° |
| Hydraulic auto feeding time regulation range | 0.1-99.9s |
| Cease time regulation range | 0.1-99.9s |
| Main axis transmission power | 11kw |
| Hydraulic transmission power | 2.2kw |
| Outer sizes(L*W*H) | 2500*1450*1650mm |
| Machine weight | 2800kg |
3, threading machine detail images:
The transimission adopts gear mudule and makes large output so that we solve the problems of processing trapezium thread, modulus thread and different types thread by using the same type thread roller.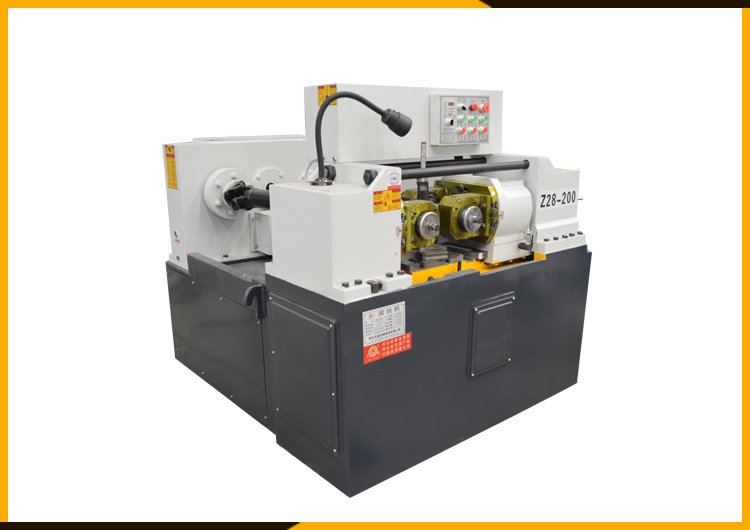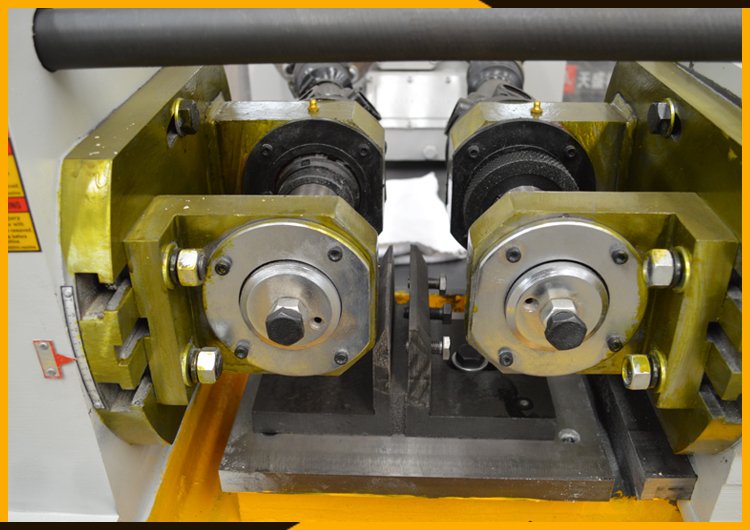 4, threading machine packaging & shipping
packaging: threading machine in standard export wooden case
shipping: within 3-5 days after deposit payment
5, contact information
Name: Lily
Email: lily@greatcitygroup.com
Tel: +86 13832184593
Whatsapp: +86 13832184593
Skype: +86 13832184593
WeChat: c13832184593