Easy Operation Bolt Threading Machines for Stainless Steel
1, bolt threading machines description:

Thread rolling machine is a multi-function cold extrusion forming machine, thread rolling machine in the range of its rolling pressure in the cold state of the workpiece thread, straight, twill roll processing; straight teeth, helical and oblique spline gear of the rolling; straightening, diameter reduction, rolling and all kinds of roll forming. The machine has a safe and reliable electro-hydraulic execution and control system that allows each cycle of work in manual, semi-automatic and automatic three ways to choose.
Rolling cold rolling process is an advanced non-cutting processing, can effectively improve the internal and surface quality of the workpiece, the processing of radial compressive stress, can significantly improve the fatigue strength and torsional strength of the workpiece, is an efficient , Energy saving, low consumption of the ideal process. The principle of cold rolling small modulus involute spline on thread rolling machine. L, R are the same parameters of a pair of involute rolling wheels, respectively, installed in the two spindle rolling machine, and drive in the same drive with the same direction of rotation. R wheel by the cylinder-driven radial feed movement, L wheel can be adjusted by the adjustment mechanism and the R wheel coincides with the indentation P surface. The workpiece P is positioned and clamped by two center holes, and the adjusting fixture can make the workpiece move axially. When the force is exerted, the workpiece can swing around an axis at a point O and the machine tool spindle to ensure that the workpiece is always in the cold rolling process Keep the two rolling wheels in a free-rolling state, and convince to clamping of workpieces.
2, bolt threading machines specification:
| | |
| --- | --- |
| Inner dia. of roller wheel | 75mm |
| Width of both wheels | 50-120mm |
| Dia. of two roller wheels | 170-220mm |
| Maximum feeding power | 300Kn |
| Mechanical transmission motor | 15kw/1450r/min |
| Cooling electric pump | 120w |
| Outer sizes(L*W*H) | 2150*1800*1600mm |
| Machine weight | 4500kg |
3, bolt threading machines detail images:
It is used to process the thread of big diameter and high pitch. Feature: Stable performance, rolling balance, high precision.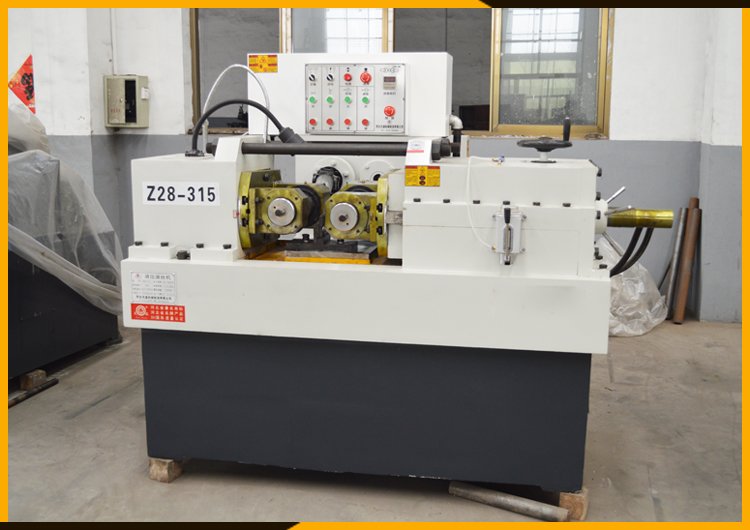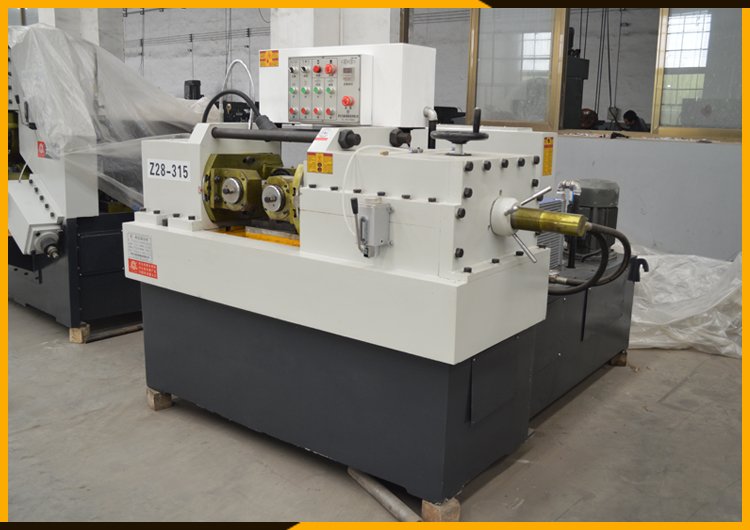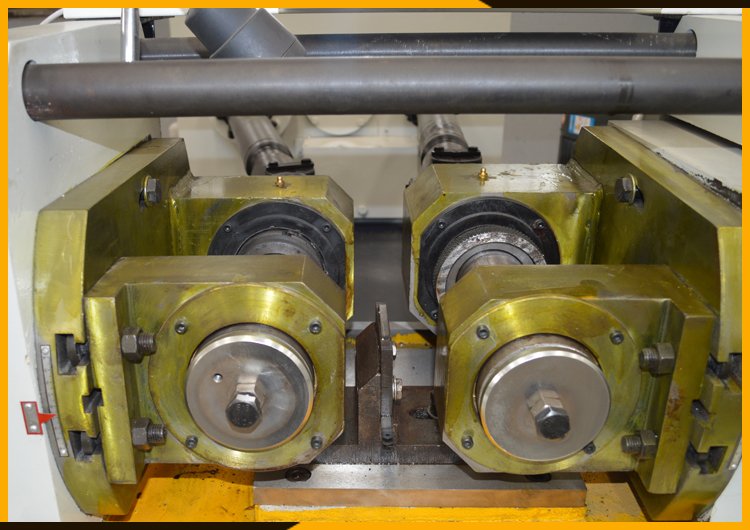 4, bolt threading machines packaging & shipping
packaging: packag in standard export wooden case
shipping: within 3-5 days after payment
5, contact information
Name: Lily
Email: lily@greatcitygroup.com
Whatsapp: +86 13832184593
Skype: +86 13832184593
WeChat: c13832184593
TradeManager: cn1513366875